Main content starts here, tab to start navigating
Holiday Gift Baskets
Skip the fruit cake and peanut brittle and get your favourite Cthulhu worshipper or dungeon adventurer a gift they'll actually love this year.
Our Storm Crow holiday gift baskets contain something for every nerd in your life, including dice packs, mugs, tees, and our mind-melting Cthulhu tiki. Add a gift card to ascend to the ranks of Legendary Gift Giver.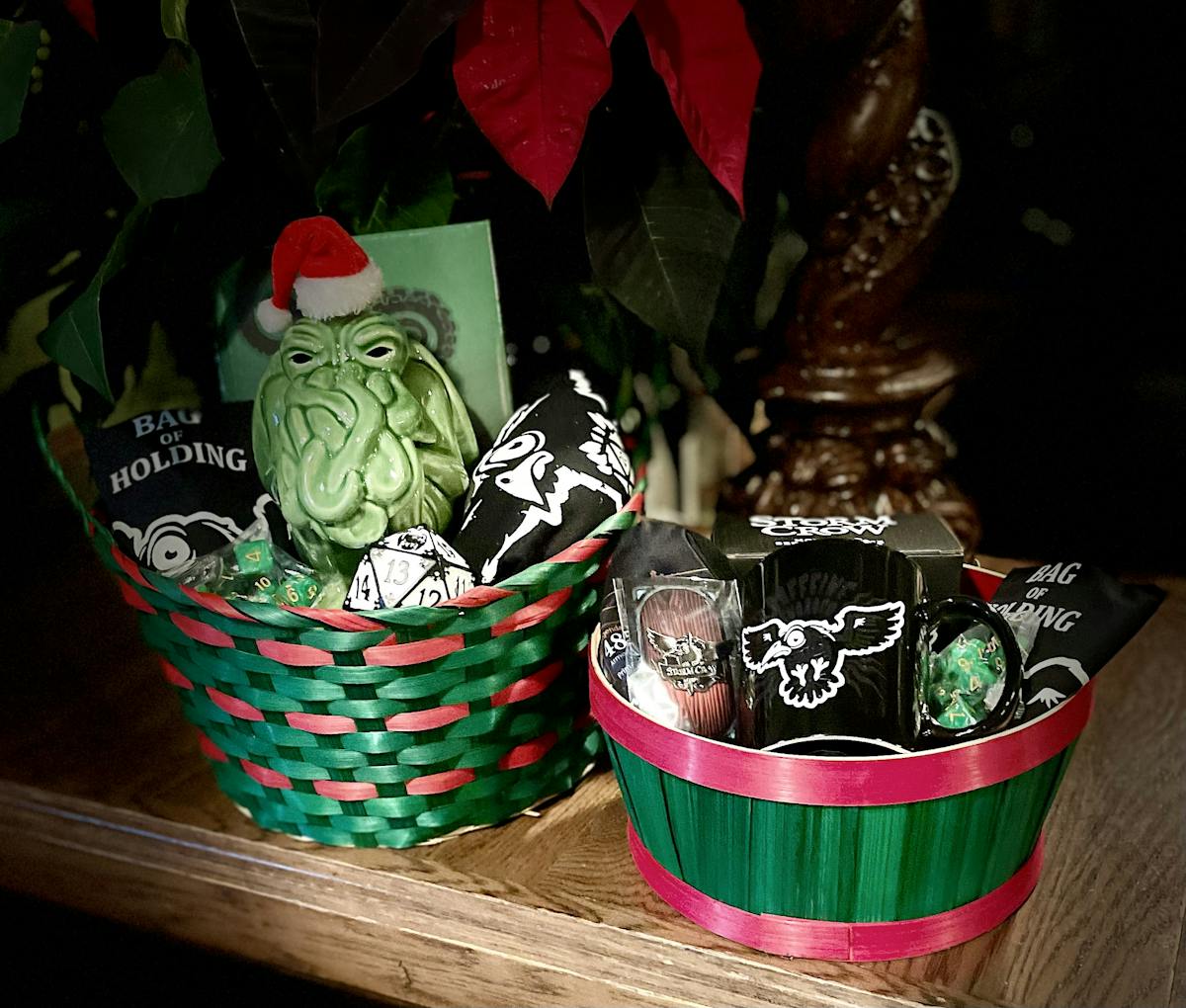 Large: $50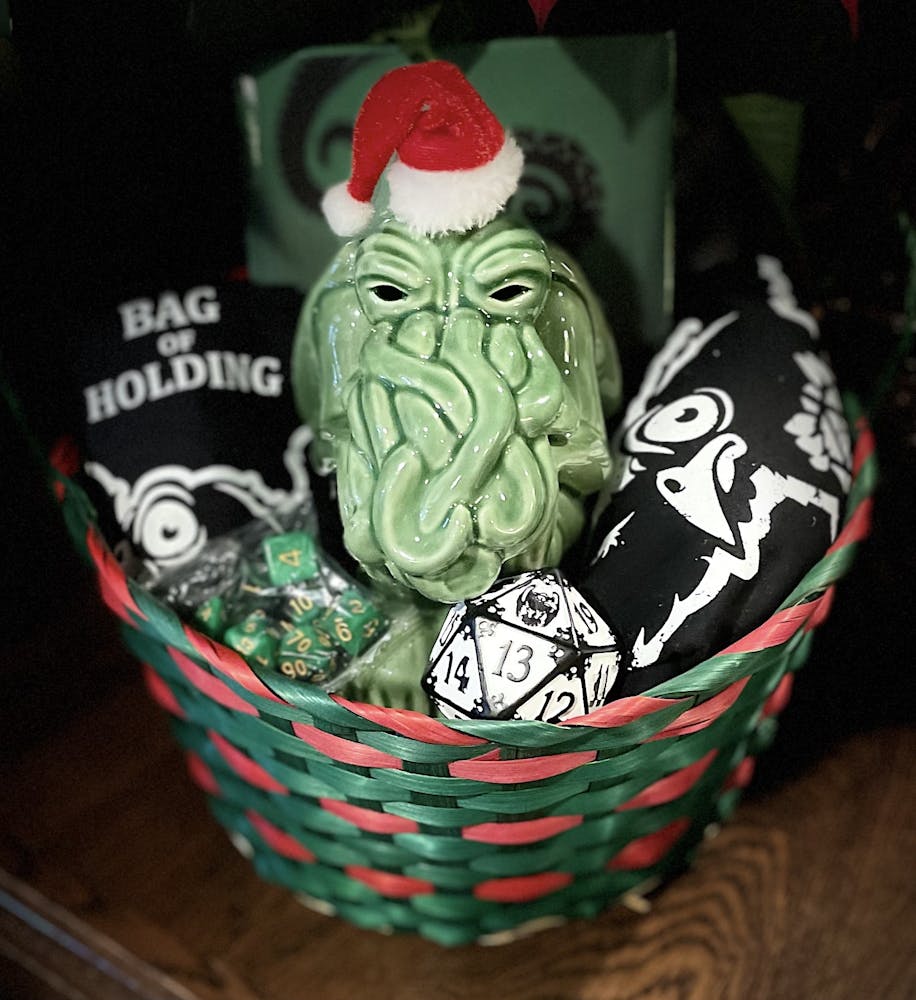 Includes: Cthulhu Tiki Mug, your choice of Storm Crow t-shirt, Bag of Holding Tote, Jumbo D20, 7-piece dice pack (random colours).
(Contact us here if your t-shirt option is not available and we will work with you towards a substitution)
Small: $25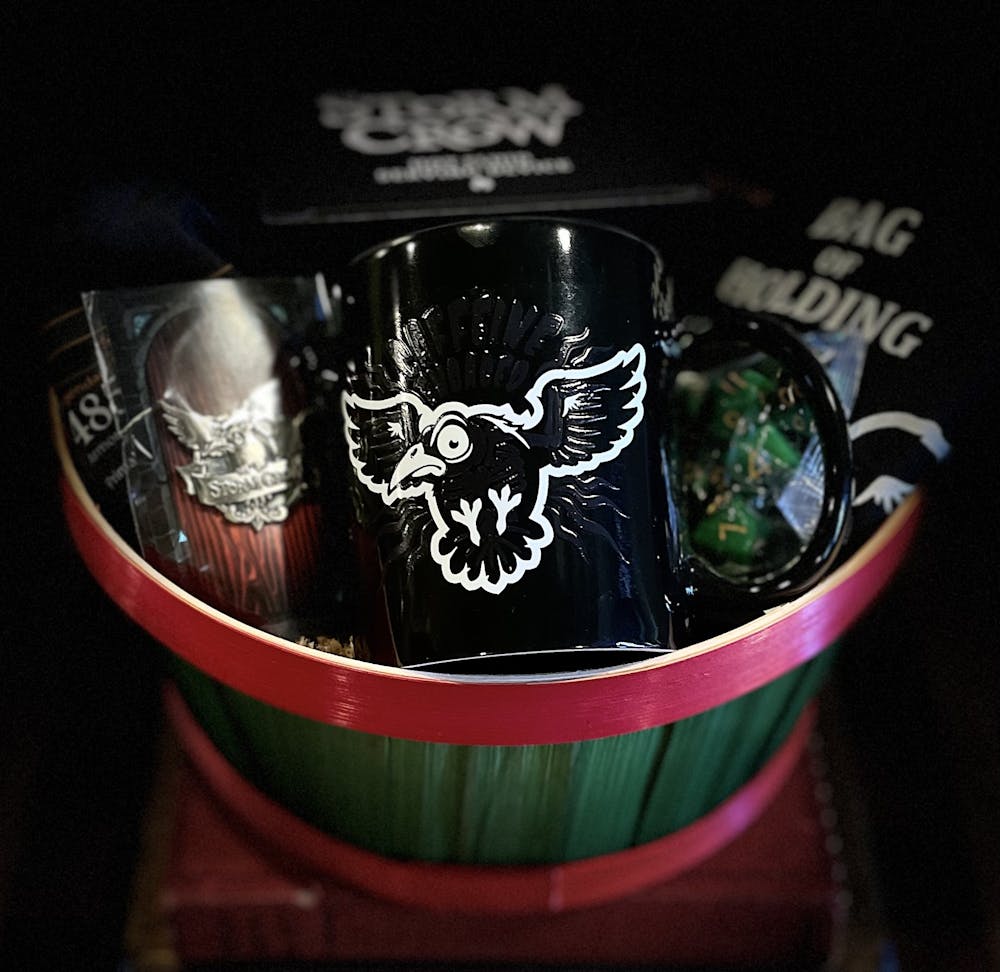 Includes: Storm Crow Heat Transfer Mug, Bag of Holding Tote, Storm Crow Pin, 7-piece dice pack (random colours), Legendary Item Face Mask.
Gift baskets will be available for pick-up at Storm Crow Manor (580 Church St.) 7 days a week within 48 hours of ordering. Wait for your 'order is ready' email before proceeding to pick-up.
Limited quantities available. Substitutions may occur, but will be confirmed before order is fulfilled.