Main content starts here, tab to start navigating
"A sports bar, but for geeks," was how the Storm Crow Tavern was first envisioned by owner Jason Kapalka (a founder of PopCap Games, the makers of Plants vs Zombies and Bejeweled).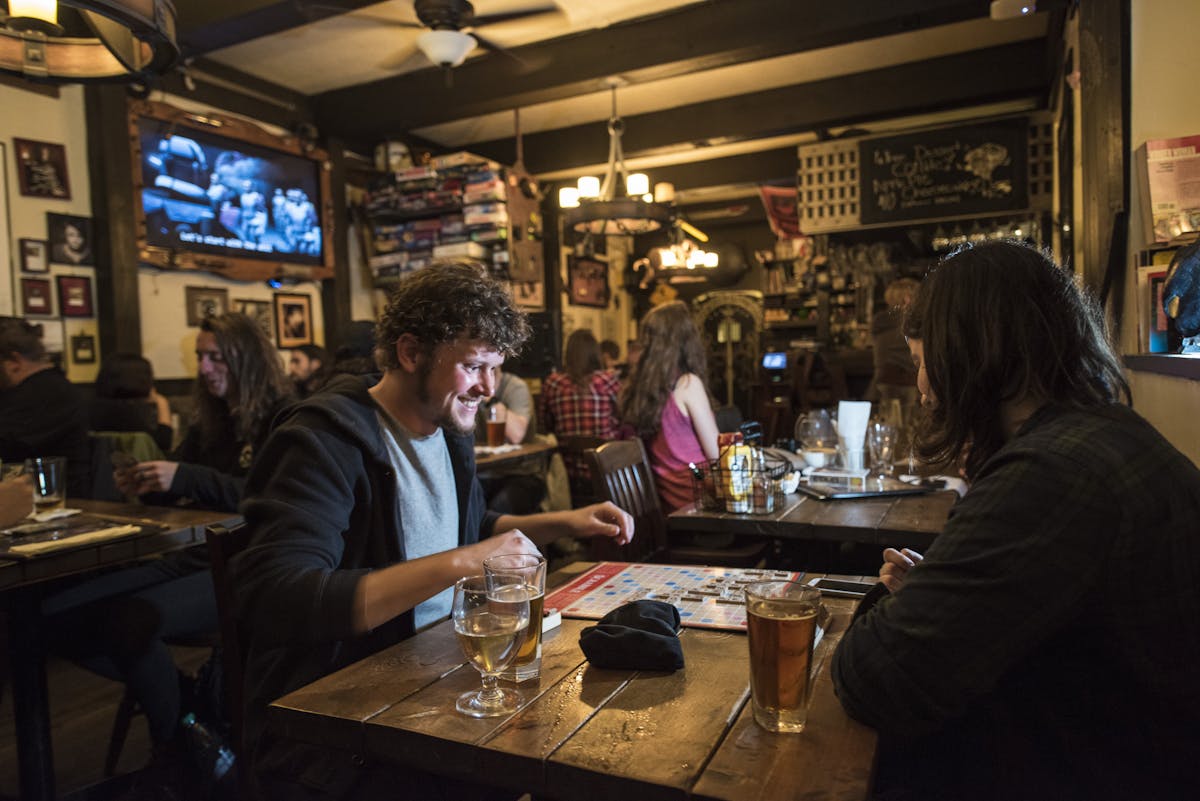 "A sports bar for geeks"
In 2012 the concept was met with outright disbelief. But soon we realized Vancouver was indeed ready for the Storm Crow: a place where you might never see a hockey game on the TV, where board, card and role-playing games were not just tolerated but encouraged, and where everything from the decor on the walls to the design of the menus referenced fantasy, science fiction and horror fandom.
We feature an upscale pub menu with vegan and gluten-free options, and a carefully curated selection of local craft beer, alongside our exotic cocktails like the Romulan Ale and Pan-Galactic Gargle Blaster... not to mention our famous Random Shots that you roll for with a 20-sided die.
The Storm Crow has always welcomed the "nerd-curious" too, from local bohemians and artists to Suicide Girls and metal bands.
The Storm Crow Manor opened in Toronto in 2018, encompassing an entire Victorian manor in the vibrant Church-Wellesley community, complete with secret doors, dungeon catacombs, and eerie paintings that come to life. We think of it as a tiki bar minus the tiki -- a "geeki" bar? -- an experiential drinking and dining event!
In 2015 the Storm Crow expanded to the west side of Vancouver with the Alehouse, a venue twice the size of the Tavern featuring 20+ taps of BC draft beer, not to mention a full-size TARDIS and several rather exotic pieces of fantasy taxidermy.