Main content starts here, tab to start navigating
The Story So Far...
In 2012 PopCap Games founder Jason Kapalka had the idea of opening a "nerd bar" on Vancouver's funky Commercial Drive… a sports bar for geeks, stuffed with board games, fantasy memorabilia, and sci-fi-themed drinks and food.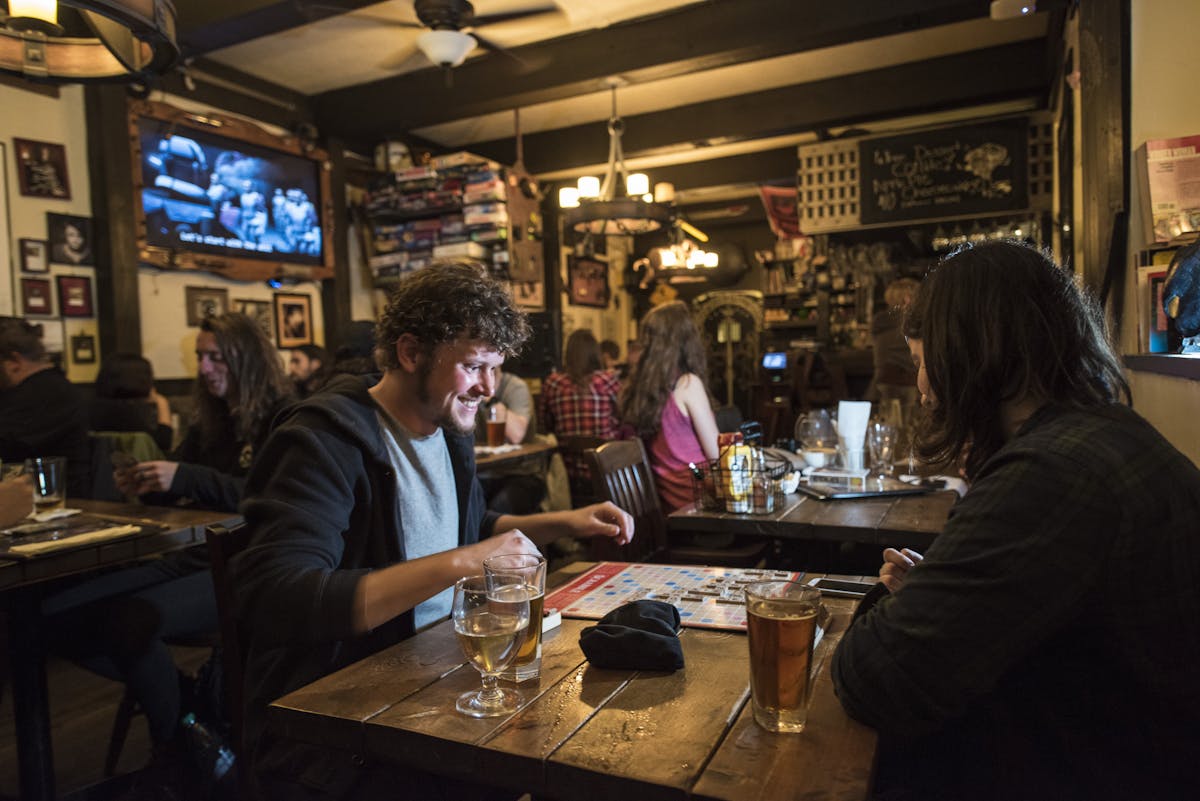 "A sports bar for geeks"
This became the infamous Storm Crow Tavern, followed several years later by the Storm Crow Alehouse on the west side of Vancouver (both bars recently closed due to the pandemic).
It took more than a year to renovate the hundred year old building but the results were worth it: three stories of weird and fantastical rooms, from the subterranean dungeon bathrooms to the mad scientist chic of the Mary Shelley bar to the Cyberpunk Lounge to the surreal, hidden Black Lodge.
While these were popular nerd havens on the west coast, an expansion to Toronto had always been planned… and when the abandoned heritage mansion at 580 Church was discovered it was love at first sight, despite the nests of raccoons and other critters.
It's an experiential drinking and dining experience like no other.
The pub-style menu is highlighted by the Dungeon Burger, a sandwich you can randomly roll with twenty-sided dice, while the cocktails include incandescent bubbling concoctions like the Pan Galactic Gargle Blaster and Infinity Shots.