Main content starts here, tab to start navigating
Patio is NOW OPEN!
Tables will be seated on a first-come, first-served basis. No reservations for the time being!
SEE MENU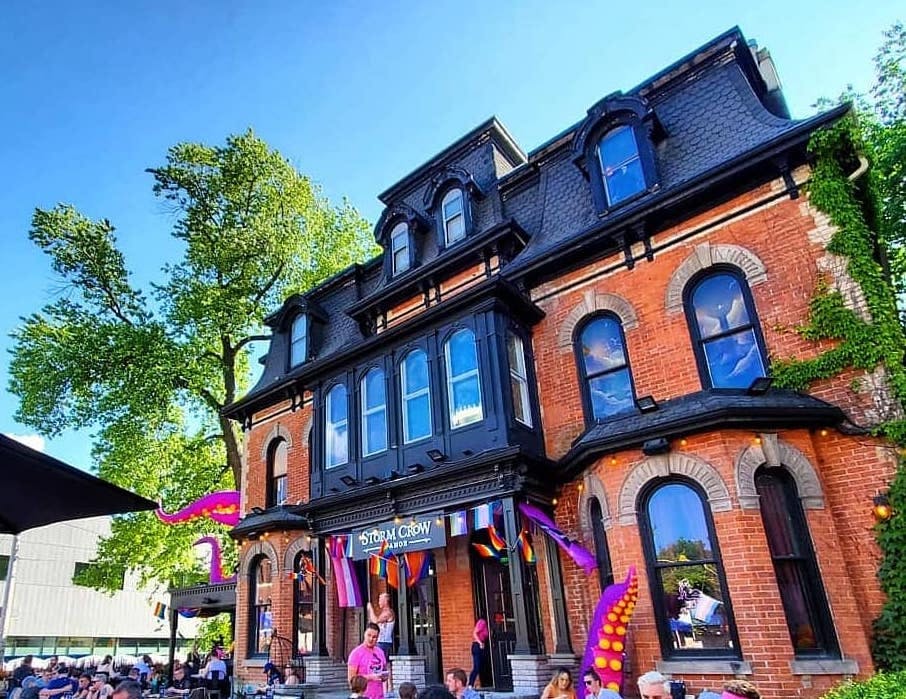 Slide 1 of 3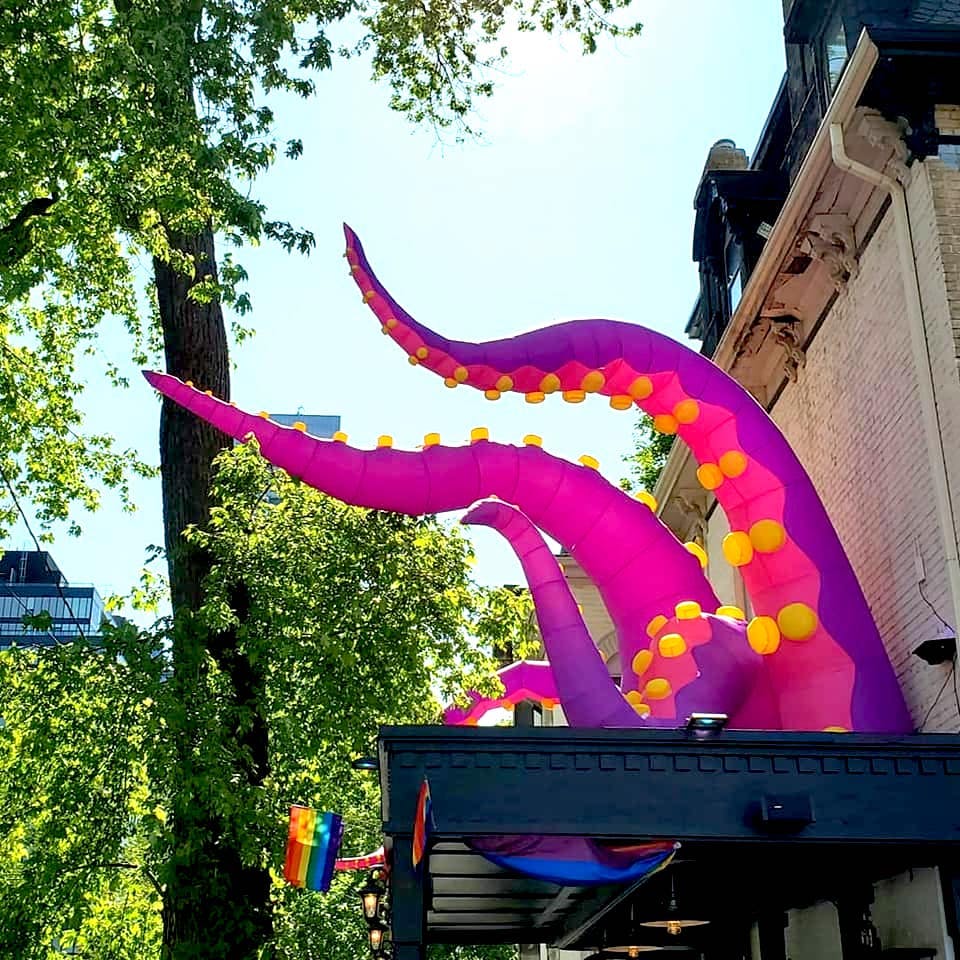 Slide 2 of 3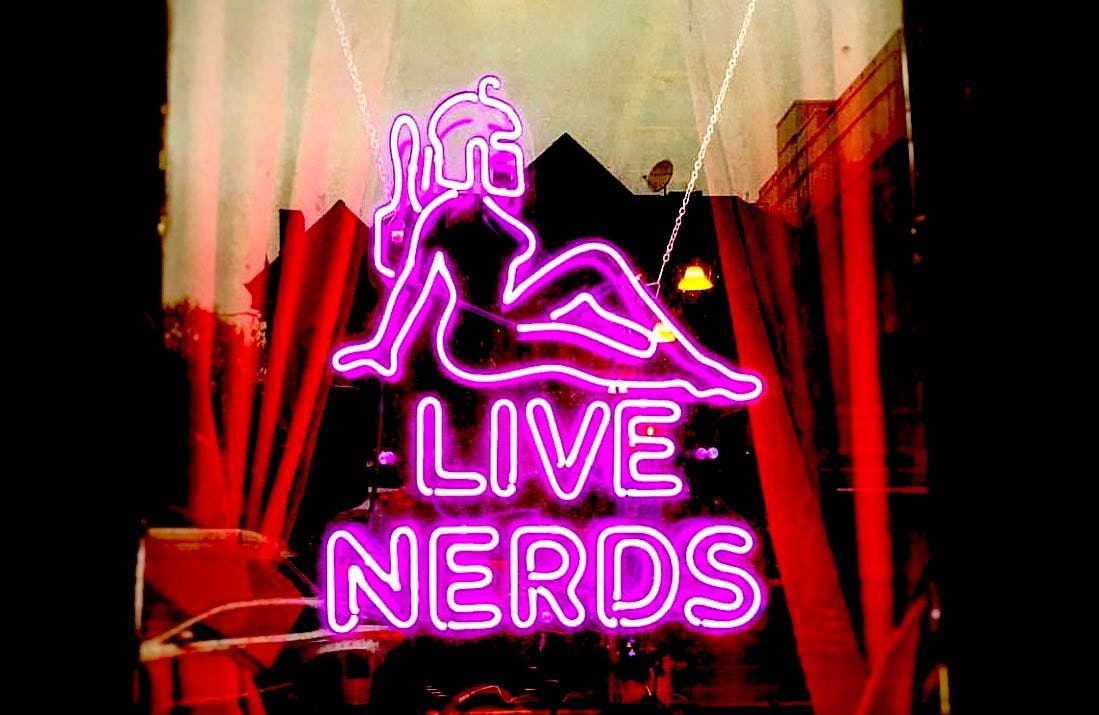 Slide 3 of 3
When the sun's out, our tentacles are out!
The moment we have been patiently waiting for is here! Patio season officially begins for us as of June 11, so enjoy it while it lasts. Get yourself some smoking, bubbling cocktails like the Romulan Ale, the Beetle Juice and the Miskatonic Gin, while enjoying some Chickpea Fries, Dungeon Burgers, House-made Pizzas and Dragon Bowl-Z. Now serving a fresh menu for lunch, dinner and weekend brunch!
So come on by the Church-Wellesley Village area and have a socially-distanced-but-still-social chat with us.
Expect a new normal with physical distancing measures in place, including a two-meter space between groups and/or dividers to separate tables. We have completely redesigned our floor plan, removed a lot of furniture, and installed stickers and directional signs all around the Manor, minimizing unnecessary contact between guests. Keeping our team and guests safe is our priority, and we're taking all necessary steps to ensure your meal is as safe as it is delicious. To read more about our covid-19 safety plan please click here.
PATIO HOURS
Monday/Tuesday: 12pm-10pm
Wednesday/Thursday: 12pm-11pm
Friday/Saturday: 12pm-12am
Sunday: 12pm-11pm
(weather permitting)
Takeout & Delivery still available!
If you miss us and are not quite ready to visit our patio just yet, here's how you can still get your Storm Crow fix at home and support us at the same time:
ORDER FOR TAKEOUT OR DELIVERY! Available from 12pm daily, serving holy pizza pies, dungeon burgers, chickpea fries, dragon bowl-z, cocktails-to-go and much more. You can even order our awesome merch for takeout and delivery! Order here for Takeout, or for Delivery via UberEats, SkipTheDishes and DoorDash. Find us on Ritual too!

CHECK OUT OUR ONLINE STORE! Not in Toronto? Visit shop.stormcrow.com to find online exclusives like our social-distancing tees, the Epic Vessel of Caffeinating, Storm Crow collectible pins, and more!

JOIN OUR EMAIL LIST here! You'll be the first to know everything Storm Crow plus you'll get exclusive subscriber-only coupon codes, insider knowledge and other benefits galore.
As we said back in March of 2020: please take care of yourselves and those around you, so we can all eat and drink together again. For updated recommendations as to how you can stop the spread of COVID-19, please see Health Canada's website.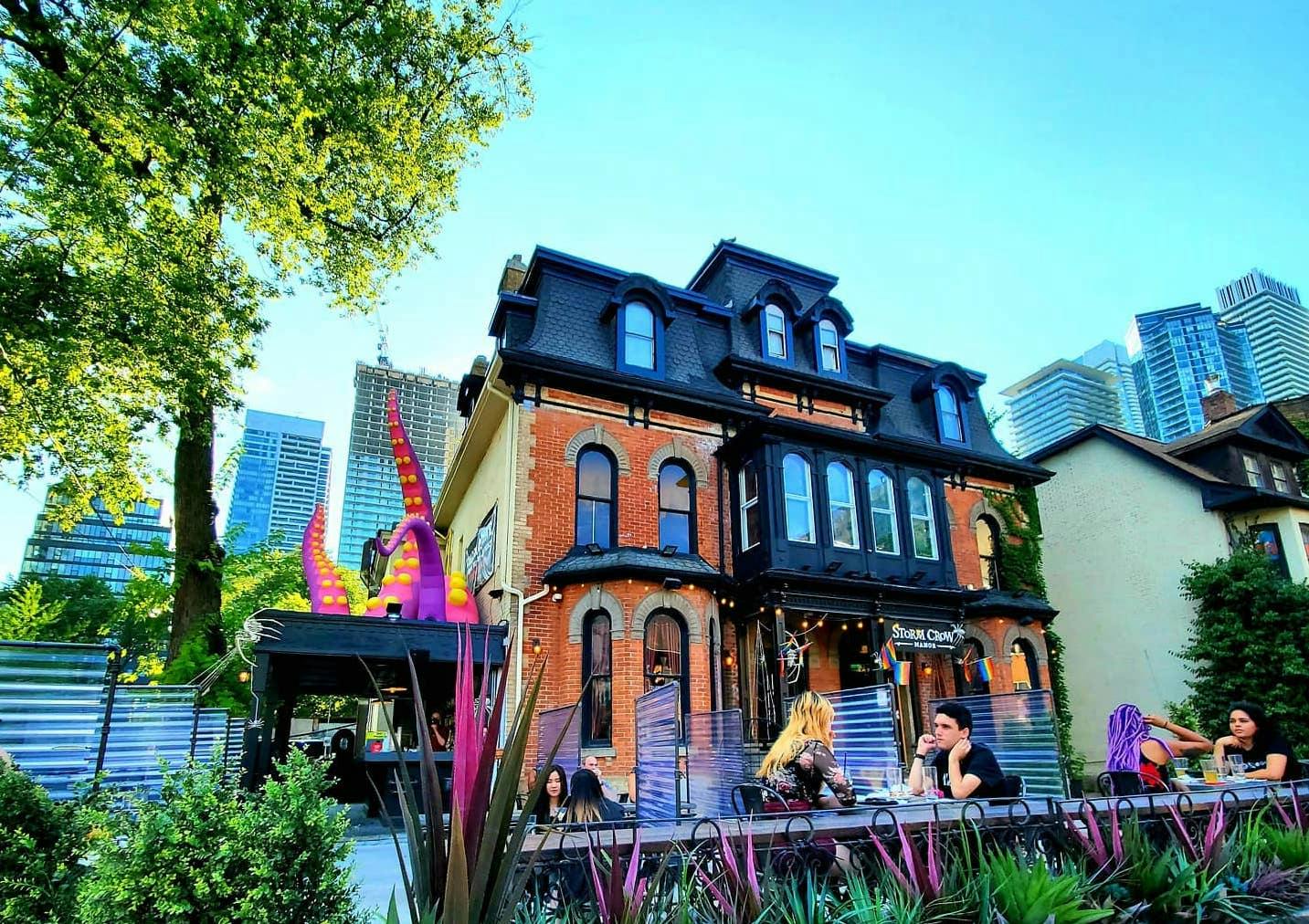 Slide 1 of 9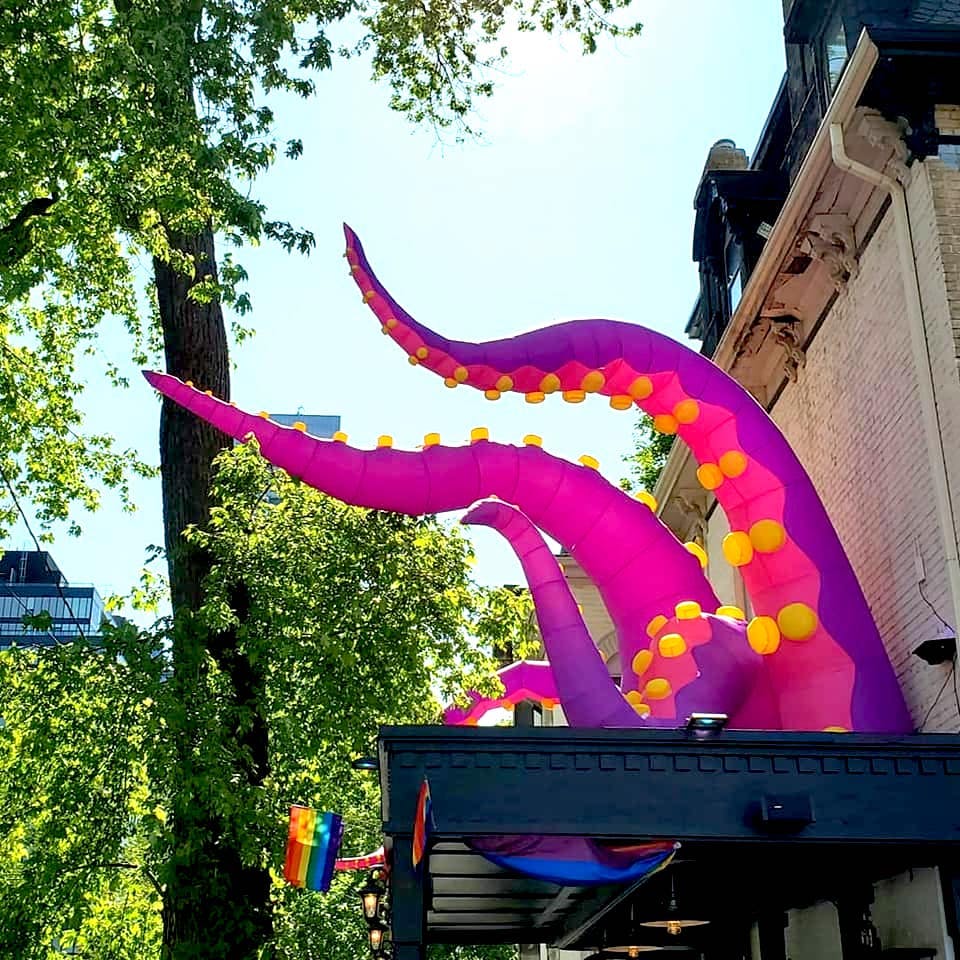 Slide 2 of 9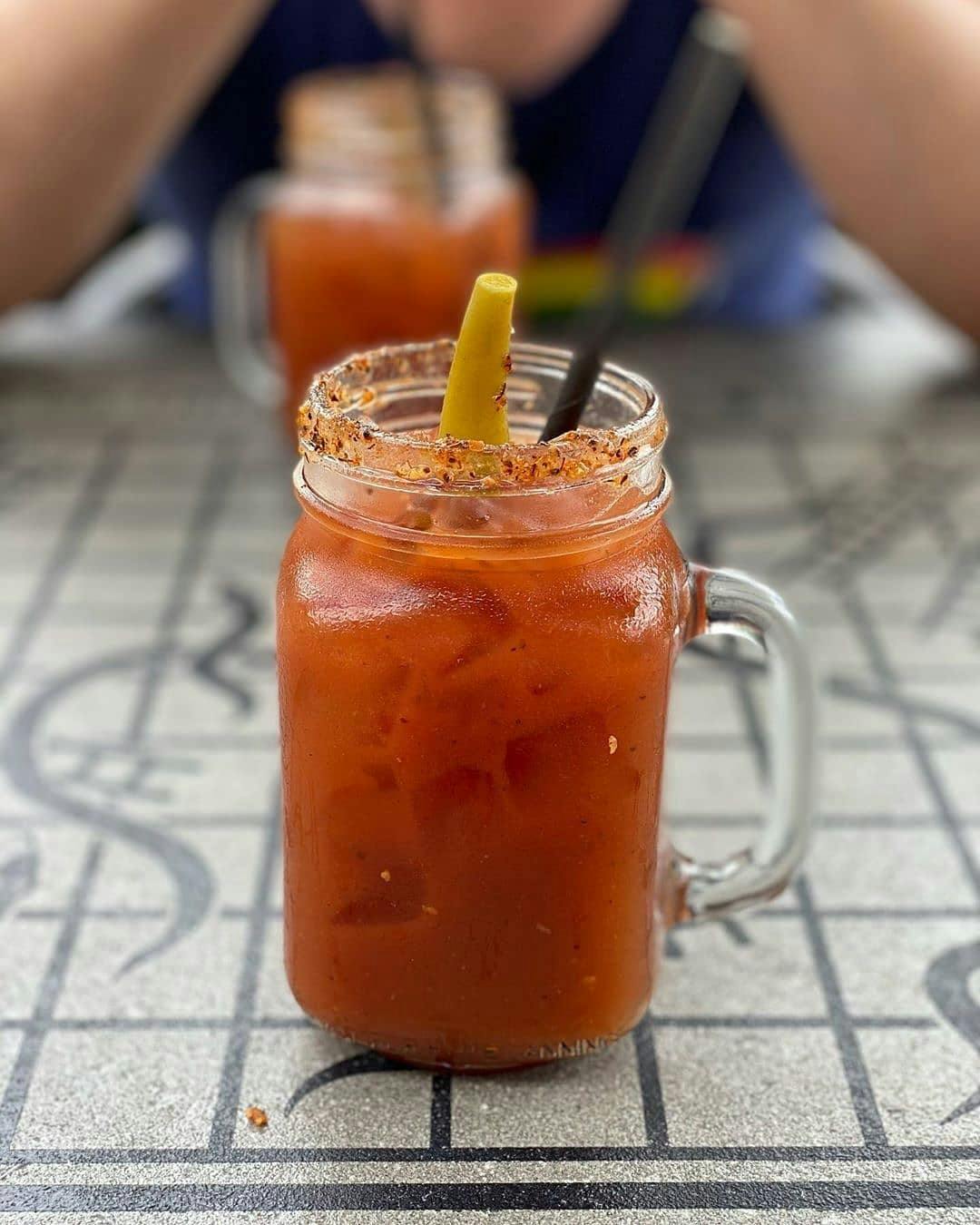 Slide 3 of 9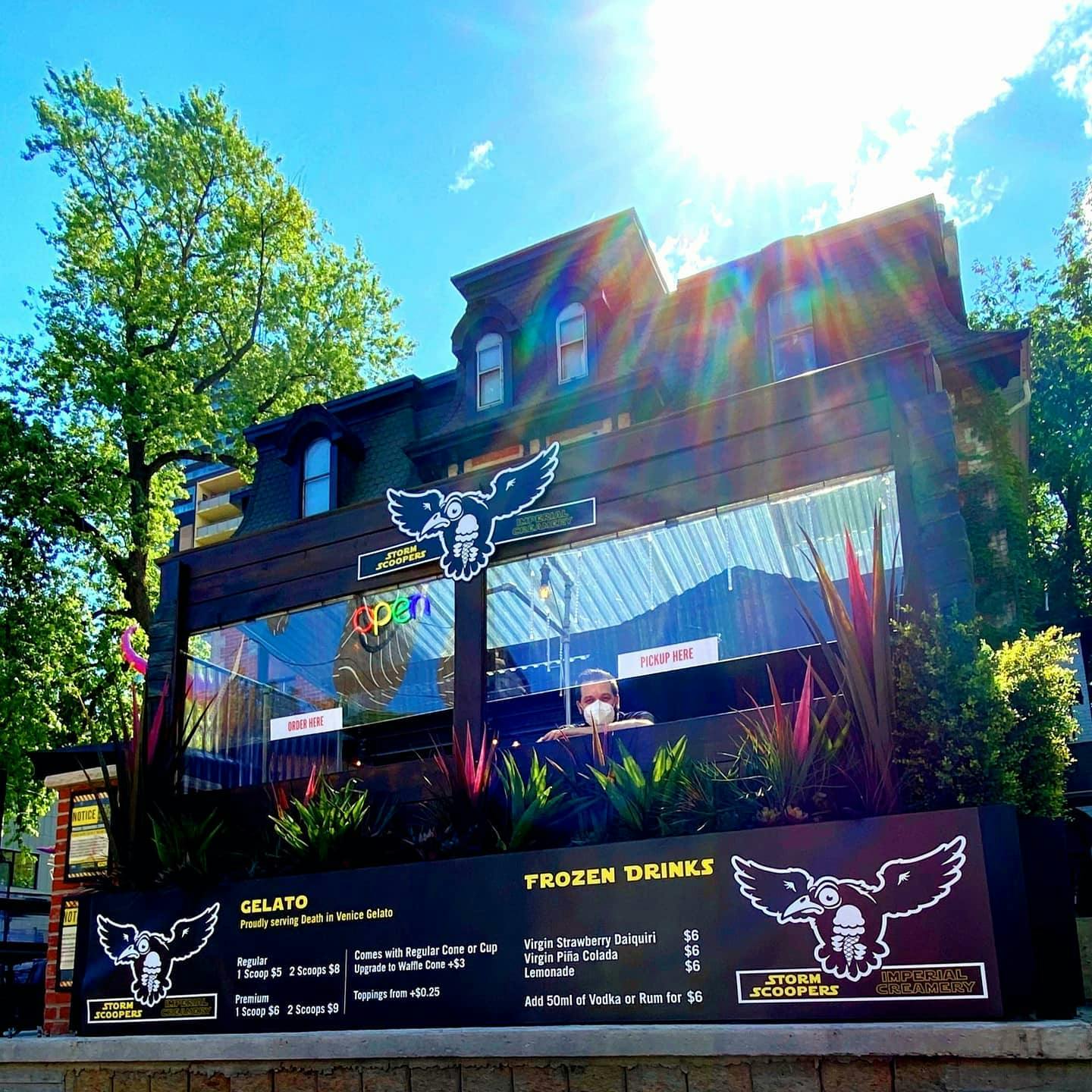 Slide 4 of 9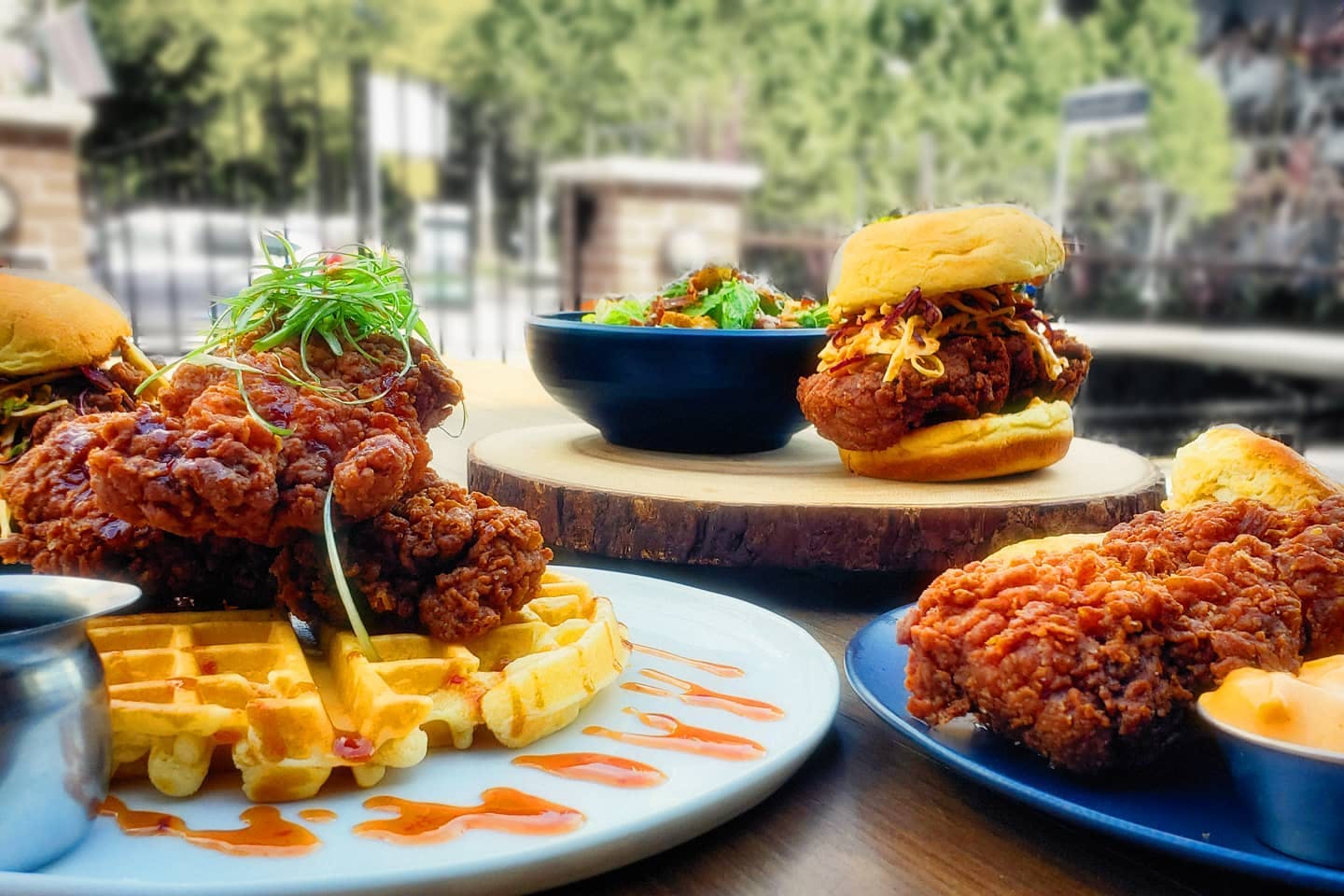 Slide 5 of 9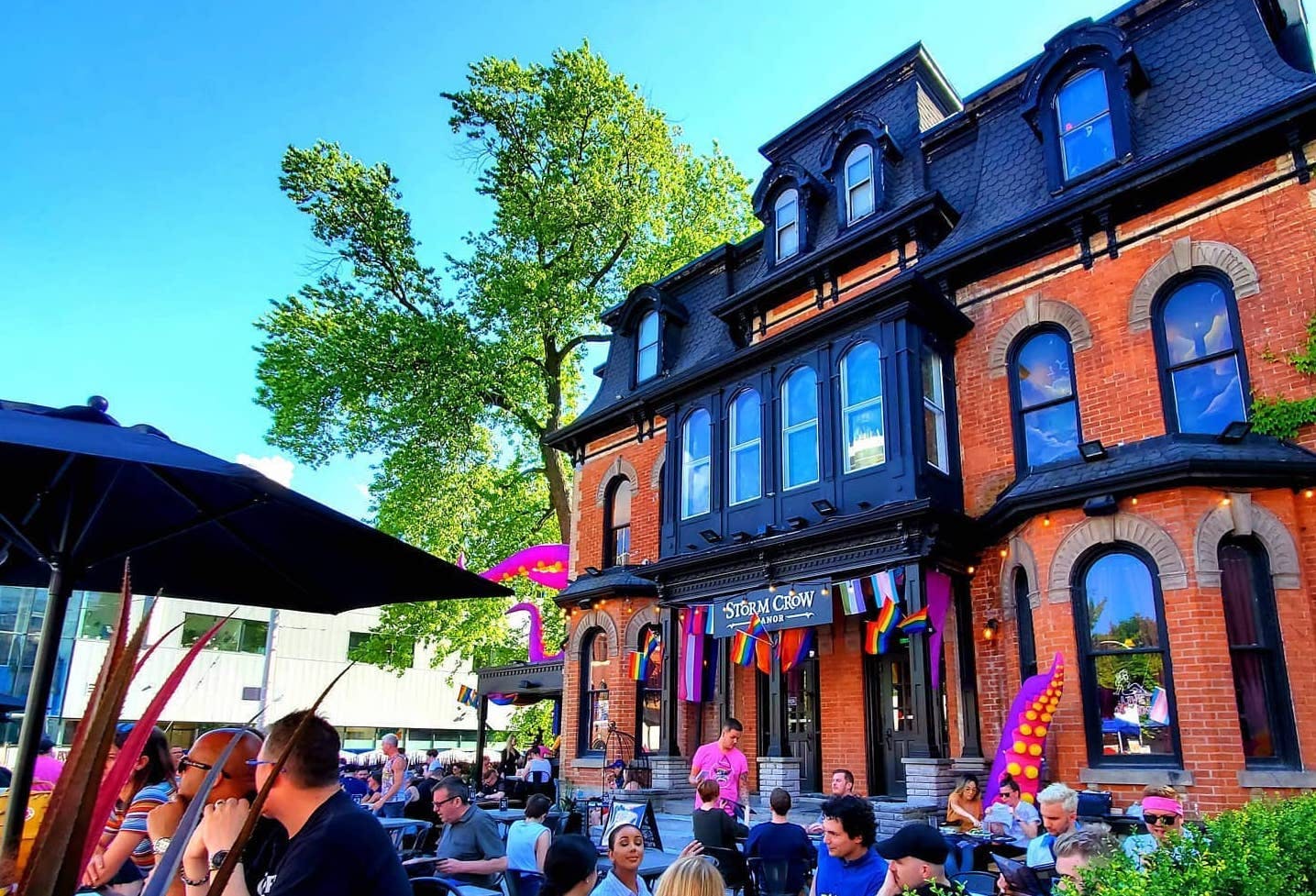 Slide 6 of 9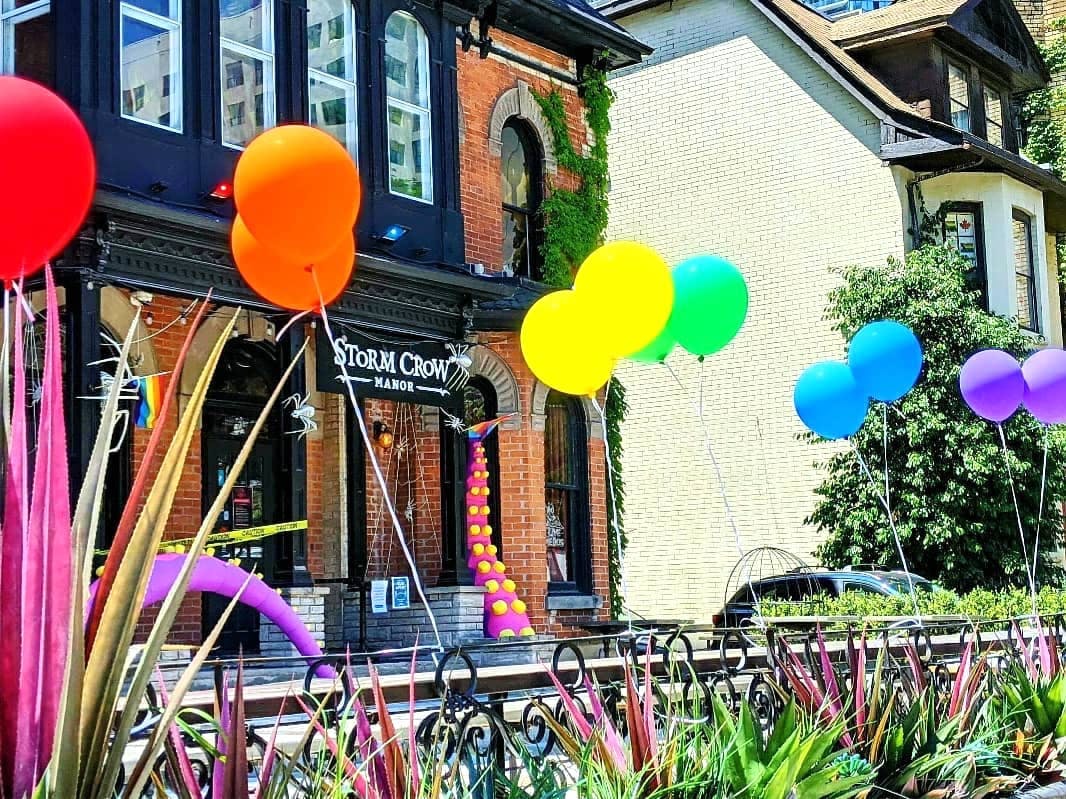 Slide 7 of 9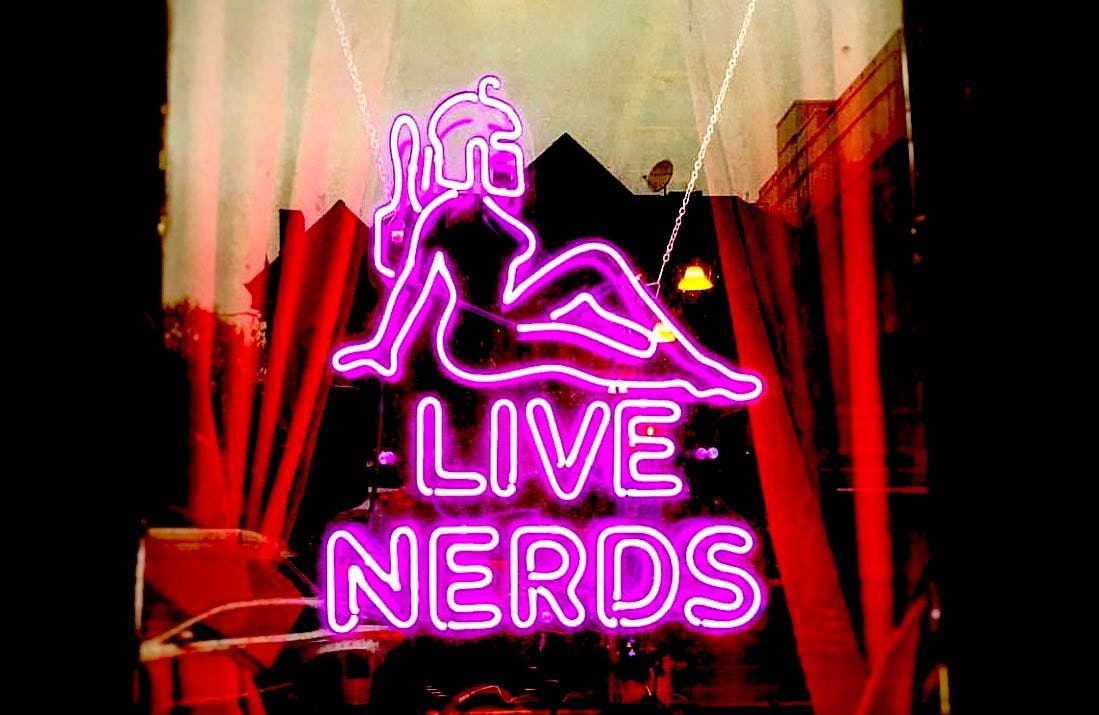 Slide 8 of 9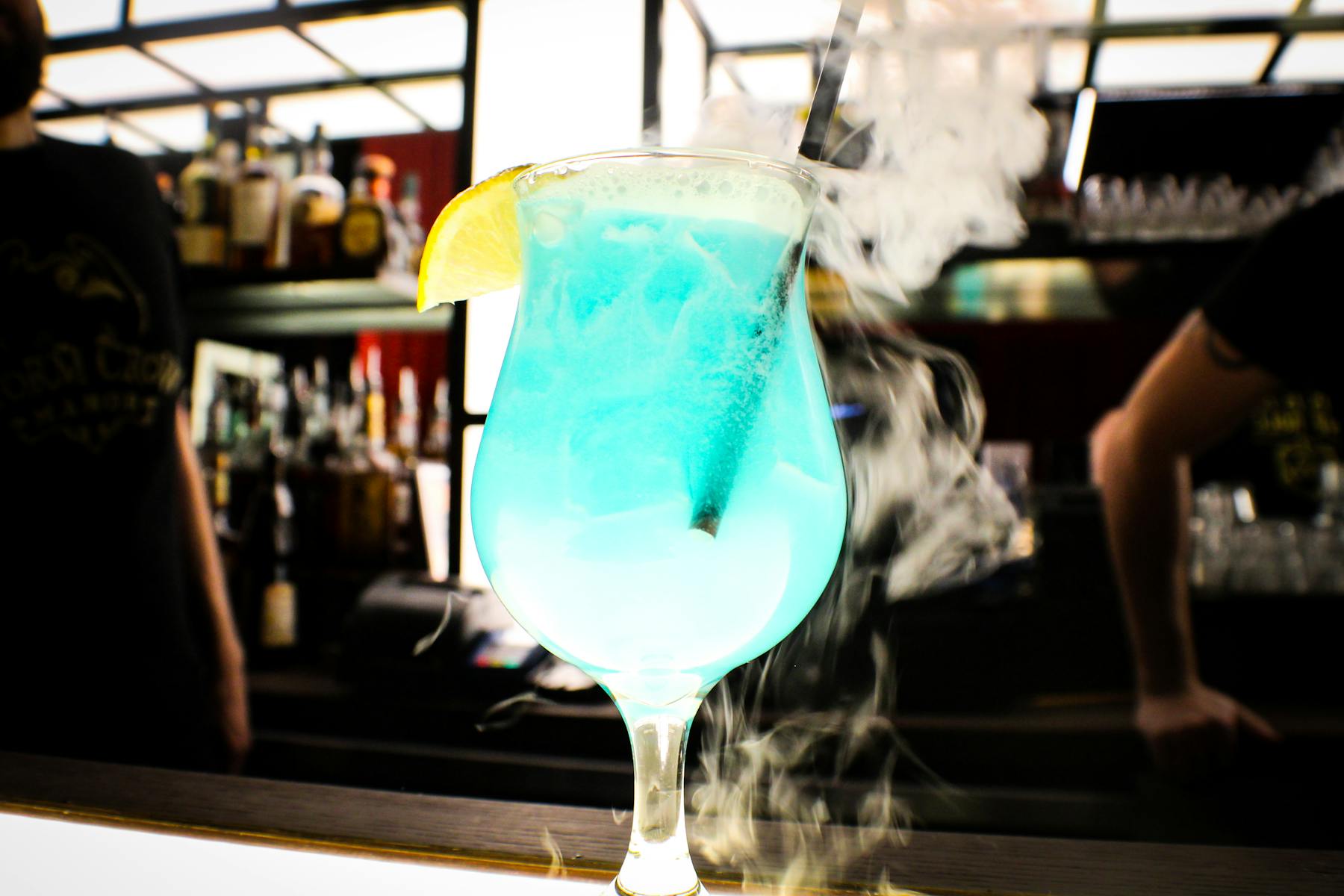 Slide 9 of 9